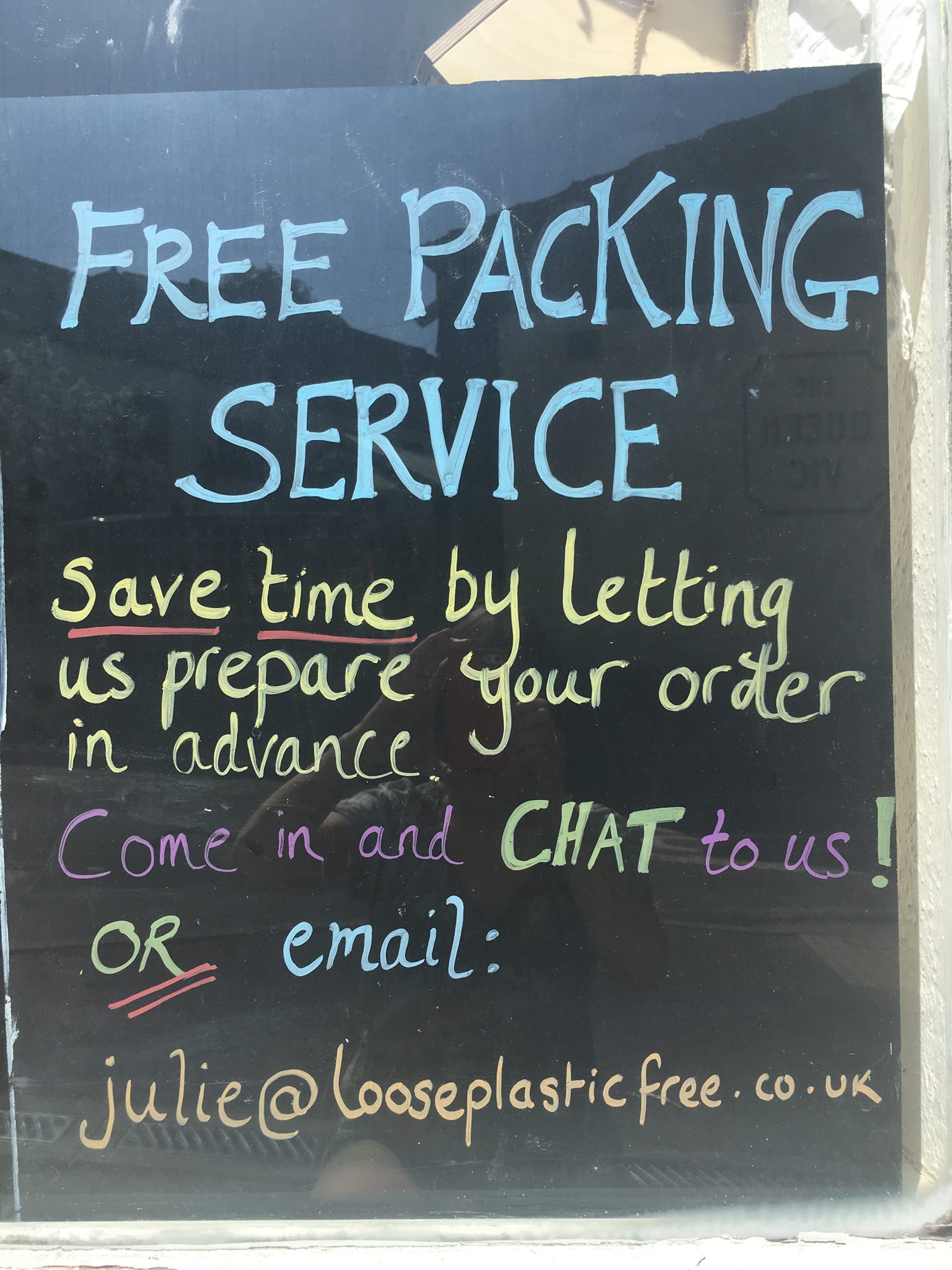 We are working hard in the background to make this service available as a 'pick list' from the website. 
In the meantime, come to the shop with your containers and a list, (or write on them directly), or send a text or e mail and we can use our up cycled packaging (charges apply), then you can collect at a time to suit you. Or we can let you know when your order is ready for collection. 
Depending on location, on large orders delivery may be possible. Ask ....
For more details pop into the shop or get in touch via text or e mail.